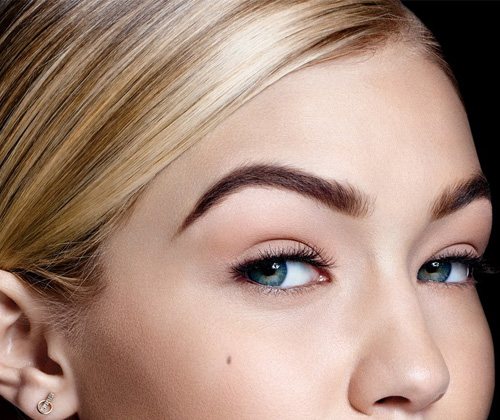 As we age, the tone and shape of our eyelids can loosen and sag. Heredity and sun exposure also contribute to this process. This excess, puffy or lax skin can make you appear more tired or older than you are. Eyelid surgery or blepharoplasty (pronounced "blef-a-ro-plasty") can give the eyes a more youthful look by removing excess skin, bulging fat, and lax muscle from the upper or lower eyelids. If the sagging upper eyelid skin obstructs peripheral vision, blepharoplasty can eliminate the obstruction and expand the visual field.
Eyelid surgery can treat-
Loose or sagging skin that creates folds or hides the natural contour of the upper eyelids.
Excess fat deposits that appear as puffiness in the upper eyelids
Bags under the eyes.
Loose and wrinkled skin of lower eyelids.
Procedure-
Upper Blepharoplasty
For the upper eyelids, excess skin and fat are removed through an incision hidden in the natural eyelid crease. If the lid is droopy, the muscle that raises the upper lid can be tightened. The incision is then closed with fine sutures.
Lower Blepharoplasty
Fat in the lower eyelids can be removed or repositioned through an incision hidden on the inner surface of the eyelid. If there is excessive skin in the lower lid, the incision is made just below the lashes. Fat can be removed or repositioned through this incision, and the excess skin removed. The incision is then closed with fine sutures.
Postoperative Details-
Postoperatively, chilled gel or ice compresses are applied to the periorbita for the first 24-48 hours and for comfort thereafter to control edema. Patients should be observed for at least 1-2 hours in the recovery unit and discharged only after checking their vision. Postoperative instructions should include elevation and avoidance of strenuous activity to decrease edema, lower intraocular pressures and to reduce the likelihood of hemorrhage.
Ocular lubrication with artificial tears and night time lubrication with ophthalmic bacitracin ointment is recommended for all patients. Prophylactic treatment with an ophthalamic tobramycin and dexamethasone solution can aid in the prevention and hasten the resolution of chemosis.
Any reports of unusual pain or visual disturbances merit careful attention and evaluation. Sutures are removed 4-7 days following surgery. About 70% of the swelling resolves in the first 2 weeks. The remainder takes about 2 months to resolve. However, this is mild swelling that is not perceptible. Most patients are well enough to return to work by the seventh post-operative day.
Complication of Blapheroplasty-
As with any surgical procedure, there is some degree of risk. Complications and bad results from blepharoplasty are rare, but sometimes they do occur.
Problems that can occur include bleeding, infection, dry eyes, abnormal discoloration of the eyelids, abnormal folding in or out of the eyelid skin, an inability to fully close the eyes, a pulled-down, lower-lid lash line, or a possible loss of vision.
Results-
While eyelid surgery can be expected to correct certain conditions permanently, you will continue to age naturally. Life-long sun protection will help to maintain your results.
Photo Gallery
FAQ