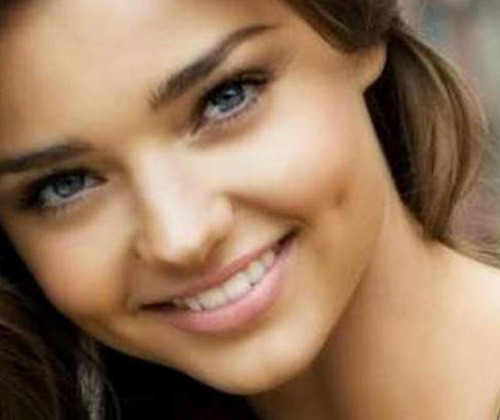 Full cheeks evoke an appearance of youth and vitality, while sunken or flat cheeks may make you appear tired or aged. A youthful and attractive face is usually very full the cheeks project sufficiently and exhibit a soft, smooth and lively appearance. As we age, our cheeks lose volume & become hollow. Many women as well as men prefer to have an attractive face contour with high cheekbones as an impact of change in traditional rounded look of facial profile. That's when cheek augmentation rushes to help and satisfy the most sophisticated needs.
To augment the cheeks, a plastic surgeon may place a solid implant over the cheekbone. Injections with the patients' own fat or soft tissue filler, like Restylane, are also popular. Rarely, various cuts to the zygomatic bone (cheekbone) may be performed. Cheek augmentation is commonly combined with other procedures, such as a face lift or chin augmentation.
The decision on whether to use soft tissue filler or a solid implant for volume augmentation of the face is purely based on whether the problem is related to skeletal underdevelopment (hypoplasia) or soft tissue deficiency. The former may treated with an implant and the latter with soft tissue filler. However, the surgeon needs to be aware of the patient's goals and recovery.
Cheek Bone Implant/ Malar Implant-
High cheek bones have traditionally been a sign of beauty. This procedure consists of placing a synthetic implant (usually solid silicon) over the natural cheekbone. A surgeon will usually make an incision in the upper mouth near the top of the gum line and slide the implants into place.
As with any surgery there is a risk of infection, postoperative bleeding, formation of a blood clot, and severe swelling. Asymmetry is a risk with all forms of cheek augmentation. This can occur due to uneven resorption, implant displacement, or shifting. This shift can happen due to swelling, trauma or scarring. Although a temporary loss of sensation is common, an extended loss of sensation can occur with any surgery, especially cosmetic plastic surgery.
Fat Injections or Fillers-
Injections to the cheek bones provide a less invasive and less expensive approach to cheek augmentation. A hyaluronic acid, such as Restylane or Juvederm, can be injected to the cheek area. Autologous fat is considered a "more permanent" option, but all may eventually completely resorbed.
For sunken cheeks or triangular faces that require fuller looks, Lipoinjection is done under sedation. In this procedure the fat is aspirated by syringe from lower tummy or inner thigh area and injected into the cheek to make is fuller or more prominent. It also reduces wrinkles from the cheeks.
Zygomatic Osteotomy-
A zygomatic "sandwich" osteotomy is far less common. The procedure is often indicated during reconstructive surgery for birth defects or traumatic injury. During this procedure, the zygoma, or cheekbone, is separated by bone cuts near the orbital rim and maxilla. The bone is then moved outward and a solid material, such as hydroxylapatite, is wedged in place to hold the new position of the zygoma.
Cheek Bone Shaving-
Too prominent cheek bones or unequal cheek bone in cases of facial asymmetry requires shaving or trimming of cheek bone. Operation is done under general anesthesia.
Buccal Fat Pad Removal-
Buccal fat pad extraction is a plastic surgery procedure for reducing prominent cheeks/ excessive fullness, by the proportional removal of buccal fat-pad tissue. The procedure is done on a day care basis under local anesthesia. The incisions are made inside of the cheek so there will not be any ugly scar on your cheek after surgery.
Injury to the buccal branch of the facial nerve is a risk; the buccal branch nerves that might be affected control facial functions, therefore, such damage might result in partial facial paralysis, regional facial numbness, loss of tastes. Likewise, damage to the parotid duct also might occur in men and women whose parotid ducts run deep to the buccal fat pad, which can lead to hematoma, and might affect salivation.
Cheek Dimple Creation-
The Cheek Dimple is an area of the face that usually is dynamically appears when a person smiles. A natural dimple is actually formed when there is a small defect in the cheek musculature (most often the buccinator muscle). The skin overlying this small defect is stuck down to the underlying connective tissue & smiling musculature and creates a dimple in the skin while smiling. "In some cultures, such as Asian and Indo-ethnic sub-groups, tend to prefer dimples on one's cheek, as it is purported to be a sign of attractiveness, good fortune and veracity."
Dimple Creation is a Quick In-Office procedure that can be performed under local Anesthesia and you will be awake during the procedure. To create a dimple, a small painless incision is made in the inside of your cheek. There is no incision or scar on the outside skin. A small suture is passed through the inside of the cheek and comes out through skin and it again goes inside mouth, where the dimple is desired, when this suture is tied over a bolster (both on outer surface & inner mucosal surface) it causes a dimpling in the overlying skin. The bolster stitch is removed on postoperative day 7. At first there is a dimple present even without smiling, but after several days, or sometimes a few weeks, the dimple is only present while smiling or moving the face.
Recovery from Cheek Augmentation Procedures-
The recovery from a surgical cheek augmentation includes some swelling, mild discomfort, and bruising. Your doctor will prescribe pain medication to surgical cheek augmentation patients as needed, while also recommending measures to alleviate your discomfort during the first few days following your procedure. Injectable procedures may only result in very minor irritation of the injection site itself, along with minor bruising and swelling. All of these symptoms are expected post-operatively and typically subside on their own with time. Patients are asked to avoid impact to the area for at least 6-week after surgery. Sun exposure should also be minimized.
Photo Gallery
FAQ