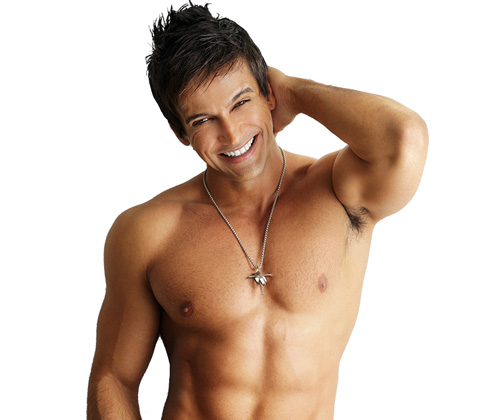 Today, more middle-aged men are undergoing "Daddy Makeovers" to regain their shape. As the male body ages, certain areas can become more susceptible to fat accumulation. Areas such as the abdomen, flanks (love handles), and chest may begin to harbor fat. Once those pockets of stubborn fat have nestled in, it can be difficult to reduce them. Moreover, weight gain and fluctuations can cause the skin to become stretched, particularly in the middle years when the skin starts to lose its elasticity. Unfortunately, even if the weight is shed, the skin will not return to a taut state. Much like the skin of a post-pregnancy body, a man's skin can hang loosely after weight loss, creating an unshapely effect. A Daddy Makeover can help re-establish a more pleasing contour.
Dr M M Gupta performs a range of surgical techniques, customizing his Daddy Makeover approach to the individual. The main procedures are-
Gynecomastia Surgery (Male Breast Reduction)- This surgery addresses excess fat in the chest. The initial recovery period is about 1 week, but strenuous activity should be avoided for about 21 days. Swelling and bruising subsiding within 2-3 weeks. The results can be long lasting, provided that your weight is kept in check.
Liposuction- This is fat removal procedure can be performed on different areas of the body. Often used to sculpt the abdomen and reduce love handles, it can also be used to address excess chin fat. Recovery time depends greatly on the area being treated and the extent of fat removal. A large area may require about 10 days recovery time at home. Results can be long-lasting.
Ab Etching or 6-Packs Abs- Ab Etching is quite popular these days. Well defined six pack abs has long been a sign of masculinity, but despite rigorous diet and exercise, this ideal eludes many men. With abs etching, your stomach can appear tighter, firmer and more muscular making you look fit and active. Ab etching happens right beneath the skin and involves sucking out the fat around your abdominal muscular structure and then sculpting abs along their natural contours. It's an invasive procedure that takes about one to two hours on the operating table with "final" results seen anywhere from 3 - 6 months post-op.
Tummy Tuck (Abdominoplasty)- is a surgery that tightens and repositions the underlying tissues in the abdominal region, reduces fat and trims excess skin. This option is excellent for those who have lost muscle definition and have loose skin. Depending on the extent of the surgery, you may need to plan a month off to recover. Strenuous activity should be limited for 6 weeks. It can take a few months to see the full results, but they are enduring.
Hair Transplant- Hair loss and baldness are often unexpected and unwanted part of life. Fortunately, with recent advances in technology, hair loss can be slowed. Hair transplant is an effective solution for getting rid of baldness and replacing hair for men that grows naturally.
Rhinoplasty (Nose Job)- This procedure enhances and corrects a crooked, wide, asymmetrical, small, injured or overly prominent (large) nose to bring better balance to the facial profile. It can also be done to correct nose deformities caused by trauma or accidents, or those acquired at birth.
Ideal Candidates for a Daddy Makeover-
Ideal candidates are men in overall good health and have one or more of the following:
Excess fat in the abdomen, flanks and chest or other areas of the body
Sagging loose skin in the abdomen or other areas
Because a Daddy Makeover involves surgery, candidates should be non-smokers. To reduce the risk of complications, smoking should be stopped 4-6 weeks prior to surgery till 4-6 weeks after surgery.
A Daddy Makeover is not a weight loss solution and Dr. M M Gupta recommends that his patients follow a healthy lifestyle to optimize results.
Photo Gallery
FAQ