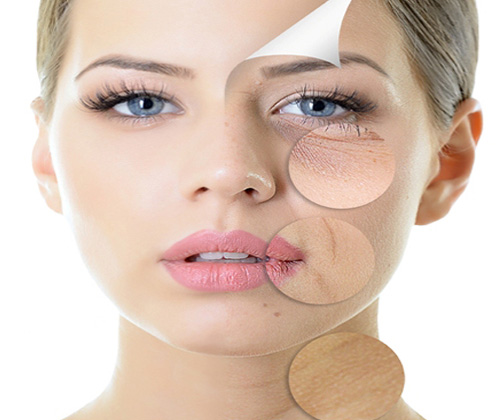 Wrinkles and fine lines on the face can be troubling for many people, which is why there are several cosmetic procedures dedicated to reducing these signs of aging. Facial lines can be caused by drinking, smoking, sun exposure, or genetics. Smooth skin is one of the signs of healthy, glowing skin. Although the skin renews itself naturally about every 20 days, in our 30s, this rate slow down as the process becomes less efficient as a result of skin damage. Exfoliation helps to remove dead skin cells to improve the skin's texture and reveal a healthy, glowing complexion.
In dermabrasion, the surgeon scrapes away the outer few layers of skin with a rough wire brush, or a burr containing diamond particles, attached to a motorized handle. The scraping continues until the surgeon reaches the safest level that will make the scar, wrinkle or other skin blemishes less visible. This treatment has a shorter recovery time than some of the more invasive procedures, like a facelift.
Dermabrasion is used to treat damage and defects in the upper layers of the skin, such as:
Acne scars. The most common uses for dermabrasion are to remove and improve the look of acne scars.
Scars caused by surgery or trauma, if they are not deep.
Surface skin growths, such as rhinophyma. In rare cases, it may be used to treat epidermal nevi.
Color changes in the skin (solar lentigines or melasma). But chemical peels or laser resurfacing are used more often for these problems.
Fine lines and wrinkles around the mouth (often causing "lipstick Bleed")
This procedure can be performed on a small area of skin or the entire face. There are virtually no age restrictions for dermabrasion. If you are in good general health, have a positive attitude and realistic expectations, you are most likely a good candidate for this procedure.
Recovery after dermabrasion
Directly after the procedure, your skin will be fairly red and swollen, and eating and speaking may be difficult. The swelling will begin to subside within a few days to a week. It will take seven to 10 days for new skin to begin forming, new skin will be a bit swollen, sensitive, and bright pink for several weeks. During this time, you can gradually begin to resume your normal activities. You can expect to be back at work in about two weeks. It's important to protect your skin from the sun until the pigment has completely returned to your skin- as long as six to twelve months.
Immediately after your surgery, it may be necessary for you to avoid any strenuous activity, heavy lifting or straining. You should not use skin products containing alpha hydroxy acids, vitamin A (Retin A) or exfoliants until you get the OK from your surgeon. Ask your doctor when you can start applying cosmetics again.
Limitations and Risks
Fortunately, significant complications from dermabrasion are infrequent. All surgical procedures have some degree of risk such as- Infection and bleeding, Changes in sensation, Scarring, Allergic reactions, Unsatisfactory results that may necessitate additional procedures
Risks specific to dermabrasion are changes in the pigmentation of skin, bleaching creams prescribed by your doctor can help treat this symptom. You may experience thickened skin after your recovery from dermabrasion, cortisone treatments can help the skin return to normal.
You can reduce your risks by choosing a qualified plastic surgeon and closely following his or her advice. Most surgeons won't perform treatment during the active stages of acne because of a greater risk of infection. The same may be true if you've had radiation treatments, a bad skin burn, or a previous chemical peel.
You may not be a good candidate for dermabrasion if you:
Have used isotretinoin (a drug used to treat acne) within the last 6 to 12 months.
Have recently had a face-lift or brow-lift. Skin areas that were not affected by the lift can be treated.
Have a history of abnormal scarring (keloid or hypertrophic scars).
Have an active herpes infection or other skin infection.
Have a skin, blood flow, or immune problem that could make healing harder.
Photo Gallery
FAQ