This state of the art facility "Revive Clinic" at Lucknow is headed by Dr. M. M. Gupta, MS, MCh, DNB a name to reckon with. He is very well known, experienced, highly skilled and one of the best hair transplant and cosmetic surgeon of Lucknow, Uttar Pradesh, India. Dr. M. M. Gupta, MS, MCh, DNB has completed his Plastic Surgery Training from King George's Medical University (KGMU), Lucknow, which is India's one of oldest and best institute for Plastic Surgery. Dr Gupta has worked with many national and international surgeons, who are masters in the field of Plastic & Cosmetic Surgery, and now he runs his own "Revive Clinic" that has gained much reputation on the basis of merit and patient satisfaction alone.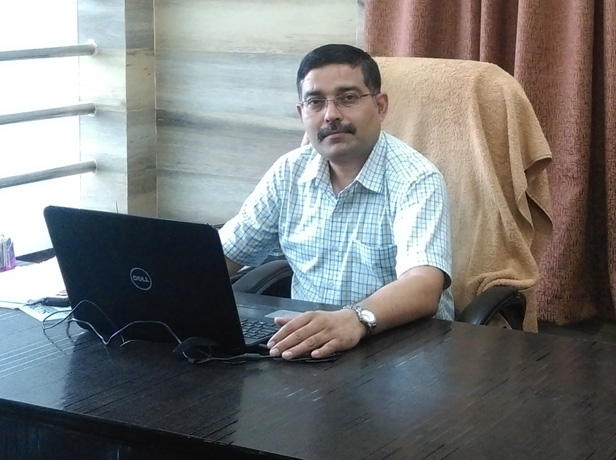 Dr Gupta is doing excellent work in the field of cosmetic surgery in
Hair Transplant/ Hair Grafting (FUE & FUT)
,
Body Contouring/ Liposuction
,
Breast Augmentation/ Breast Enhancement
,
Breast Lifting/ Breast Tightening
,
Male Breast Surgery/ Gynecomastia
,
Scarless Removal of Breast Lump
,
Nose job/ Nose correction/ Rhinoplasty
,
Chin enhancement/ chin augmentation/ Sliding Genioplasty
,
Ear Correction/ Otoplasty
,
Facial Rejuvenation/ Facial Plastic Surgery/ Face Lift
,
Tummy-tuck/ Abdominoplasty
,
Lip Correction Surgery/ Lip Augmentation
,
Cheek Dimple Creation
,
Cheek Correction Surgery/ Cheek Augmentation
,
Baggy Eyelids/ Blepharoplasty
,
Dermabrassions
,
Ear Lobule Repair
,
Female Cosmetic Genital Rejuvenation
,
Male Cosmetic Genital Rejuvenation
,
Mommy Makeover
,
Daddy Makeover
,
Varicose Veins Surgery
,
Mole/ Warts Removal
&
Scar Revision
. Apart from cosmetic surgery his Plastic & reconstructive surgery work includes;
Maxillo-Facial Injuries including Jaw and Facial Bone Fractures
,
Burn and Post Burn deformities/ scarring and defects
,
post-traumatic and post-surgical defects
, especially those requiring micro-vascular surgical expertise to reconstruct,
re-implantations of amputated parts with micro-vascular surgery
,
Hand Surgery,
White Patch Surgery
,
Non Healing Ulcers
.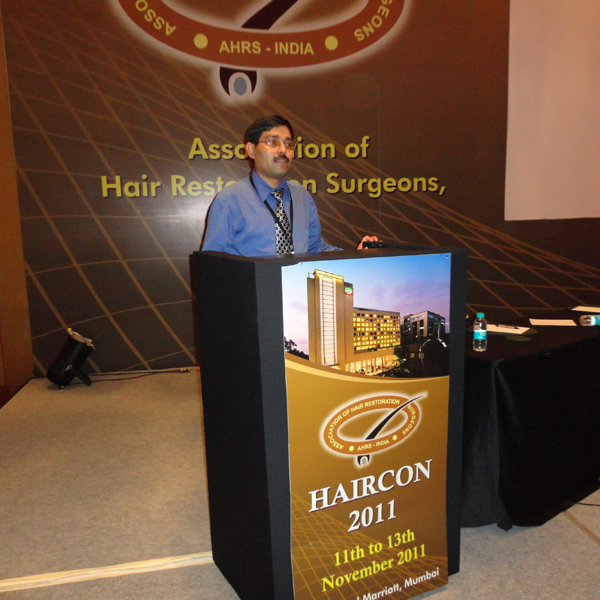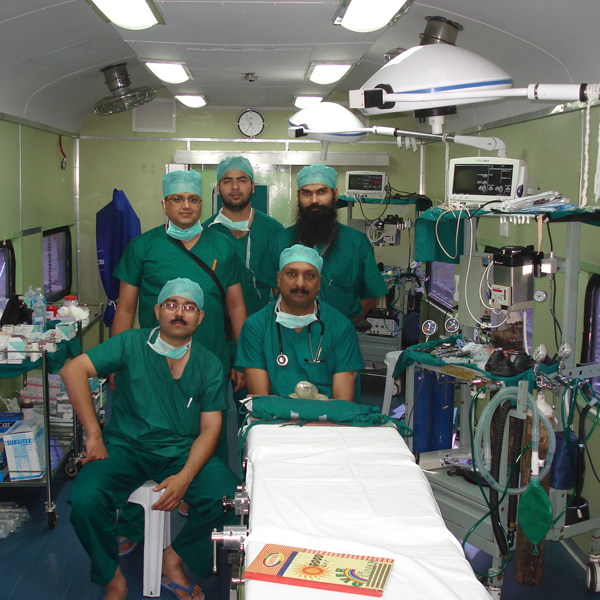 He has keen interest in natural hair restoration with Follicular Unit Hair Transplantation (FUHT), which is world's latest and best technique available today (FUT & FUE). He is doing the latest state of the art hair transplantation surgeries at par with the international standards with excellent and natural looking cosmetic results. He has trained and developed his own team of dedicated surgical assistants who are mainly focused on the Hair Transplantations and Cosmetic Surgeries.
He personally counsels and attends to all queries regarding the technique, its results and explains the whole procedure in detail to the patient.
Educational Qualifications-
MCI Reg. No. 044003
MBBS (Bachelor of Medicine & Bachelor of Surgery, MLNMC, Allahabad- 2000
MS (Master of Surgery), MLNMC, Allahabad- 2003
MCh (Magister Chirurgiae), Plastic Surgery, KGMC, Lucknow- 2008
DNB (Diplomate of National Board), Plastic Surgery, 2009
Board Certification (NBE)
Professional Affiliations-
Indian Medical association (IMA)
Association of Surgeons of India (ASI)
Association of Plastic Surgeons of India (APSI)
Association of Hair Restoration Surgeon of India (AHRS India)
Why is Dr. M. M. Gupta right choice for Hair Transplant-
Performing Hair Transplantation since 2008 with 100% success rate.
Pioneer of FUT technique of Hair Transplant in UP
Pioneer of FUE technique of Hair Transplant in UP
Pioneer of Body Hair to Scalp transplant (BHT) in North India
Member Association of Hair Restoration Surgeon of India (AHRS India)
Plans the hairline, defines layout and implants the grafts personally, this is not left to technicians and nurses as is customary in most of centers.
Special formulated local anesthesia & use of very fine needles makes the procedure painless.
Minimal swelling, minimal/ no scar, no bald area at the back of the head.
No shaving required in female patients.
More than 4500 follicular grafts (over 9000-11000 hair) can be transplanted in single sitting.
Dedicated hair transplant O.T. (Hair Lab.) with temperature and humidity control, ergonomically designed cutting platform, cold lights, ceiling lights with heat filters, preventing any damage to the Hair grafts.