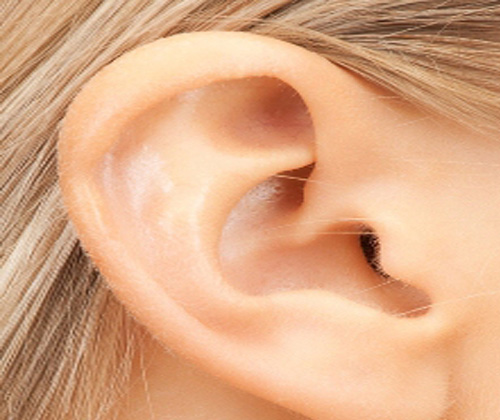 Otoplasty denotes the surgical and non-surgical procedures for correcting the deformities and defects of the pinna (external ear), and for reconstructing a defective, or deformed, or absent external ear, consequent to congenital conditions (e.g. microtia, anotia, etc.) and trauma (blunt, penetrating, or blast). The otoplastic surgeon corrects the defect or deformity by creating an external ear that is of natural proportions, contour, and appearance, usually achieved by the reshaping, the moving, and the augmenting of the cartilaginous support framework of the pinna.
Otoplasty (Ear correction) is the surgery to reduce prominent ears. If protruding or disfigured ears bother you or your child, you may consider otoplasty. It can involve changing the angle and shape of the ears to make them appear less obvious; improve the shape, position or proportion of the ear.
Ear surgery often is recommended for children as they have near total ear development at age five or six. Correction of the ears prior to the child entering school helps eliminate potential psychological trauma from the teasing of classmates. Adults may also have their ears reshaped. As long as you are in good health, there is no upper age limit for this surgery.
Patients who benefit from ear surgery include those who may have-
Large ear
Protruding ear
Abnormally shaped ear
Procedure-
Surgery begins with an incision just behind the ear, in the natural fold where the ear is joined to the head. The surgeon will then remove the necessary amounts of cartilage and skin required to achieve the right effect. In some cases, the surgeon will trim the cartilage, shaping it into a more desirable form and then pin the cartilage back with permanent sutures to secure the cartilage.
In other instances, the surgeon will not remove any cartilage at all, using stitches to hold the cartilage permanently in place. After sculpting the cartilage to the desired shape, the surgeon will apply sutures to anchor the ear until healing occurs to hold the ear in the desired position.
Your plastic surgeon will select the surgical technique that he feels will obtain the best outcome for you.
Recovery-
Discomfort immediately following ear correction surgery is normal and can be controlled with pain medication. Some swelling and bruising can be expected but will subside over a week or two. A headband should be worn at night for three weeks after the dressing is removed whereas in Earlobe correction surgery, there is no need for a headband. Adults can return to work and children can return to school once the dressing and bandage is removed, even though some tenderness may remain for a couple of weeks.
Photo Gallery
FAQ