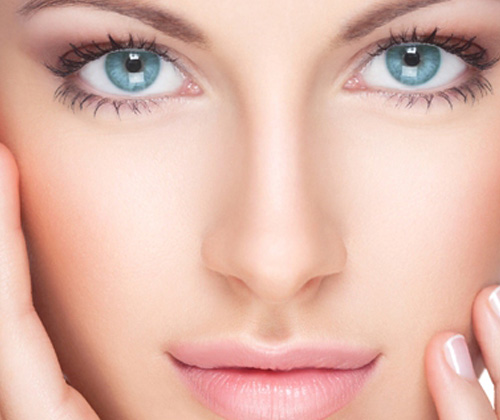 The goal of rhinoplasty, also referred to as a "nose job" or "nose reshaping" by patients, is to improve the nose aesthetically (without creating a "surgical" look) in order to create harmony with other facial features. Additionally, many patients have a chin augmentation in conjunction with rhinoplasty to create a better balance of features. It can also correct impaired breathing caused by structural defects in the nose.
What surgical rhinoplasty can treat
Rhinoplasty can refine and/or reshape the nose by making any of the following changes:
a reduction or increase in the overall size;
a change in the angle between the nose and upper lip;
a narrowing of the span of the nostrils;
the removal of a hump; and
a change in the shape of the bridge or the tip.
Rhinoplasty can also alleviate some breathing problems.
Step 1- Anesthesia
Rhinoplasty is usually performed with local injections of anesthesia with intravenous sedation, or in some cases, under general anesthesia. Your doctor will recommend the best choice for you.
Step 2- Incisions
Rhinoplasty is performed either using a closed procedure, where incisions are hidden inside the nose, or an open procedure, where an incision is made across the columella, the narrow strip of tissue that separates the nostrils. Through these incisions, the skin that covers the nasal bones and cartilages is gently raised, allowing access to reshape the structure of the nose.
Step 3- The Surgery
Certain amounts of bone and cartilage are then removed or rearranged or added to provide a newly shaped nose. If the patient has a deviated septum (cartilage and/or bone causing obstruction inside the nose), septal surgery, called septoplasty, is simultaneously performed. The septoplasty removes portions of cartilage and/or bone that are causing the obstruction. The incisions are then closed with fine suture, followed by placement of a splint to the outside of the nose. The splint helps retain the new shape while the nose heals. The procedure usually takes an hour or two, although a complicated procedure may take longer.
Step 4- Post Operative Care
If packing is placed inside the nose during surgery, it is removed the next morning following surgery. The nasal splint is usually removed seven days after surgery. At that time, tape is applied to the nose for another seven days and then removed. Cold compresses are used to help reduce the bruising and discomfort. A short course of post-operative antibiotics and steroids are given to help prevent infection and excess swelling. Although discomfort is minimal, pain medication is available if required. There will be some swelling & bruising discoloration around your nose & eyes, which will resolve gradually in 2-3 weeks time. But ultimate final shape & recovery may take 3-6 months or more.
Photo Gallery
FAQ