This state of art cosmetic and plastic surgery center is located in Lucknow, Uttar Pradesh, India. We meet very stringent safety standards, serving our patients with the greatest care. We offer a full array of cosmetic surgery procedures at an affordable cost, such as Hair Transplant/ Hair Grafting (FUE & FUT), Body Contouring/ Liposuction, Breast Augmentation/ Breast Enhancement, Breast Lifting/ Breast Tightening, Male Breast Surgery/ Gynecomastia, Scarless Removal of Breast Lump, Nose job/ Nose correction/ Rhinoplasty, Chin enhancement/ chin augmentation/ Sliding Genioplasty, Ear Correction/ Otoplasty, Facial Rejuvenation/ Facial Plastic Surgery/ Face Lift, Tummy-tuck/ Abdominoplasty, Lip Correction Surgery/ Lip Augmentation, Cheek Dimple Creation, Cheek Correction Surgery/ Cheek Augmentation, Baggy Eyelids/ Blepharoplasty, Dermabrassions, Ear Lobule Repair, Female Cosmetic Genital Rejuvenation, Male Cosmetic Genital Rejuvenation, Mommy Makeover, Daddy Makeover, Varicose Veins Surgery, Mole/ Warts Removal & Scar Revision. Apart from cosmetic surgery his Plastic & reconstructive surgery work includes; Maxillo-Facial Injuries including Jaw and Facial Bone Fractures, Burn and Post Burn deformities/ scarring and defects, post-traumatic and post-surgical defects, especially those requiring micro-vascular surgical expertise to reconstruct, re-implantations of amputated parts with micro-vascular surgery, Hand Surgery, White Patch Surgery, Non Healing Ulcers.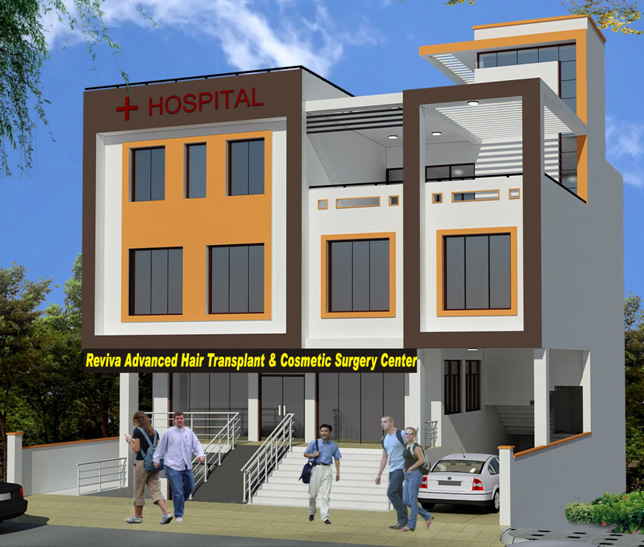 At our clinic, you would be given adequate time to discuss all your problems with the consultant cosmetic surgeon, and you will be given a comprehensive detailed information about all the treatment options and their merits and demerits. We will guide you to arrive at a knowledge-based decision about the best treatment option for you.
We believe in offering all the latest world class treatments at very affordable costs for the benefit of our patients. A great emphasis is laid on highly ethical medical practice and respect towards secrecy of the patient's records.
We have an ultra modern operation theater with sophisticated equipment run by efficient, highly qualified and skillful cosmetic surgeon Dr. M. M. Gupta, providing state of the art surgery of international standards.
We offer top quality Hair Transplantation and other Cosmetic Surgery Procedure for both men and women, adapting advanced and latest techniques & technology and utilizing the sophisticated instruments available, the results of which can be comparable to any other best centers in the world. Our specialty is to provide excellent undetectable and natural looking hair transplants. We have also specialized in female hair transplantation, beard, moustache, and eyebrow reconstruction.
As one of the finest service providers of high quality hair transplant surgery, we have been able to reckon a good name among clients in national market. In all these years of our presence, we have successfully served numerous clients from all over the India and some of them from abroad also.